The little werewolves are protagonists. They are voiced by Sadie Sandler.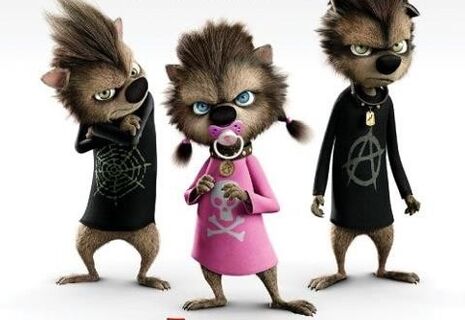 About the characters
Edit
Characteristics: Winnie- here; the boys- black shirts, yellow or blue eyes, brown hairs, brown furs, handsome, energetic, playful, carefree
Animated age: more than 7 animated years old
Real age: 4 real years
Family: Wayne (father), Wanda (mother)
Fun facts: Their names mean: Winnie-"happiness" and "gentle friend", Wally-"foreign", Wilbur-"wall fortification", Wilson- "son of William", Wade- "river crossing", Waylon- "near the road". Winnie has a crush on Dennis.
Known names: Winnie, Wally, Wilbur, Wilson, Wade, Waylon
Relationships- Despite that they don't respect their father, they still love him. They also love their mother and their friends.
Ad blocker interference detected!
Wikia is a free-to-use site that makes money from advertising. We have a modified experience for viewers using ad blockers

Wikia is not accessible if you've made further modifications. Remove the custom ad blocker rule(s) and the page will load as expected.