Stupid is a recurring character. He is voiced by Fred Newman.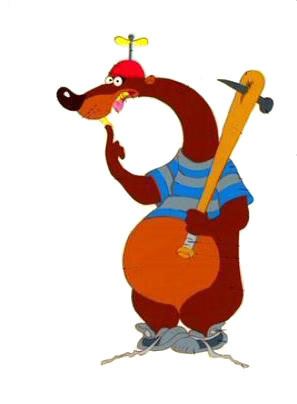 About the character
Edit
Characteristics: plump, blue T-shirt, brown baseball bat, red hat, grey shoes, brown fur, black eyes, handsome, childish, stupid, kind, naive, clumsy
Real age: 28 real years old
species: weasel
comes from: Who framed Roger Rabbit
race: traditionally-animated
subrace: antagonist
profession: police officer
nationality: American
religion: Christian
trivia:
He is the friendliest and most immature among the weasels, but also the physically strongest.
Unlike the other weasels, he does not seem to mind eating fruit and vegetables. He enjoyes eating in general and is often hungry.
Relationships:
Ad blocker interference detected!
Wikia is a free-to-use site that makes money from advertising. We have a modified experience for viewers using ad blockers

Wikia is not accessible if you've made further modifications. Remove the custom ad blocker rule(s) and the page will load as expected.