Smarty is a recurring character. He is voiced by David Lander and has a Brooklyn accent.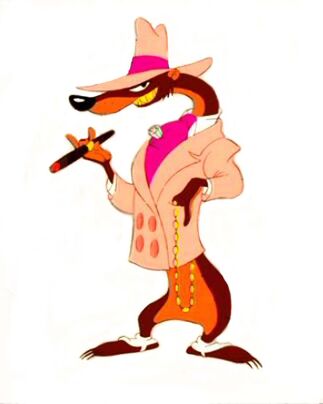 About the character
Edit
Characteristics: slender, brown fur, pink coat, white shirt, pink hat, pink necktie, white spats, black eyes, handsome, serious, wisecracking, smart, tough, loyal, perfectionistic
Real age: 28 real years old
Fun facts:
He very often speaks with malaprops. It is unknown why, but a theory states that it is because of his gangster-like image.
He gets angry when he is called "old".
Full name: Smart a(censored)
Other names: Wise guy, Smart guy
Catchphrase: He says "What the...?", when he is confused or surprised.
Nationality: American
Religion: Christian
Profession: Police officer
Species: Weasel
Race: Tradtionally-animated
Subrace: Negative character
Comes from: Who framed Roger Rabbit
Relationships-
Ad blocker interference detected!
Wikia is a free-to-use site that makes money from advertising. We have a modified experience for viewers using ad blockers

Wikia is not accessible if you've made further modifications. Remove the custom ad blocker rule(s) and the page will load as expected.