Sherman is a protagonist. He is voiced by Max Charles.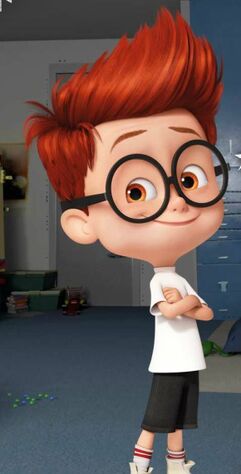 About the character
Edit
Characteristics: ginger hair, brown eyes, glasses, white T-shirt, black pants, white socks, white shoes, handsome, speaks in a lisp, intelligent, polite, cute, clumsy, playful, friendly, honest, responsible
Animated age: 7 animated years
Real age: 2 real years (film version)
Family: mr. Peabody (father)
Catchphrase: "I don't get it."
Fun facts: His name means "shearer of woolen cloth" and he has a crush on his classmate Penny.
Relationships- He has great relations with his father and his friends.
Ad blocker interference detected!
Wikia is a free-to-use site that makes money from advertising. We have a modified experience for viewers using ad blockers

Wikia is not accessible if you've made further modifications. Remove the custom ad blocker rule(s) and the page will load as expected.