Scorh Supernova is a major character. He is voiced by Brendan Fraser.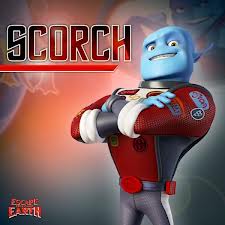 About the character
Edit
Characteristics: tall, muscular, red shirt, grey pants, blue skin, brown eyes, handsome, loving, confident
Animated age: unknown
Real age: 4 real years
Family: Gabby Babblebrock (wife), Gary Supernova (brother), Kira Supernova (sister-in-law), Kip Supernova (nephew)
trivia:
Despite being taller, he is actually the younger brother.
Ad blocker interference detected!
Wikia is a free-to-use site that makes money from advertising. We have a modified experience for viewers using ad blockers

Wikia is not accessible if you've made further modifications. Remove the custom ad blocker rule(s) and the page will load as expected.