Rose is a minor character. She is voiced by Kazumi Evans.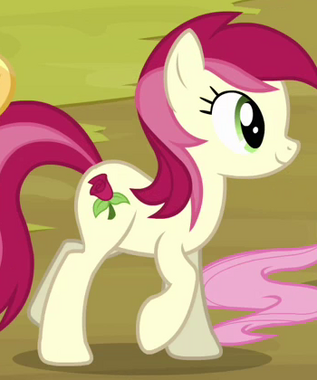 characteristics: red mane and tail, green eyes, beautiful, kind, friendly, dramatic, neurotic, paranoid, polite
Real age: 7 real years
Species: Pony
Comes from: My little pony: Friendship is magic
Nationality: American
Religion: Christian
Profession: Florist
Race: Traditionally-animated
Subrace: Positive character
Catphrase: "The horror! The horror!" together with Daisy and Lily Valley.
Ad blocker interference detected!
Wikia is a free-to-use site that makes money from advertising. We have a modified experience for viewers using ad blockers

Wikia is not accessible if you've made further modifications. Remove the custom ad blocker rule(s) and the page will load as expected.