North is a recurring character. He is voiced by Alec Baldwin and has a Russian accent.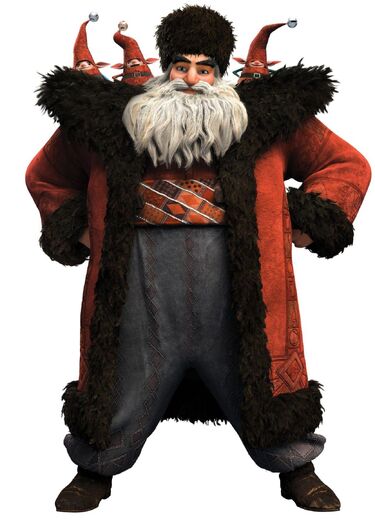 He works as a royal guard and as an animated Santa Claus in Filmville.
About the character
Edit
Characteristics: tall, plump, muscular, white hair, brown shoes, blue eyes, red clothes, white beard, handsome, cheerful, fearless, kind, wise
Animated age: more than 300 animated years old
Real age: 3 real years old
Relationships- He is loyal to the king and the queen and has good relations with the other soldiers and agents and with the citizens of Filmville as well. He hates antagonists as the only ones he likes are the Toon patrol weasels.
Ad blocker interference detected!
Wikia is a free-to-use site that makes money from advertising. We have a modified experience for viewers using ad blockers

Wikia is not accessible if you've made further modifications. Remove the custom ad blocker rule(s) and the page will load as expected.