Maud Pie is a recurring character. She is voiced by Ingrid Nilson.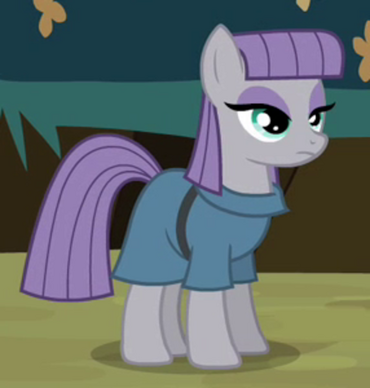 About the character
Edit
Characteristics: slender, grey fur, blue eyes, lavender mane and tail, blue dress, beautiful, loving, patient, stoic, serious, monotone voice
Real age: 4 real years
Family: Pinkie Pie (G4) (sister)
Fun facts: Her name means "battle mighty".
Relationships- Maud doesn't show it, but she really does care about her sister and her friends.
species: pony
race: traditionally-animated
subrace: positive character
nationality: American
religion: Christian
comes from: My little pony Friendship is magic
occupation: miner