Marie is a major character. She is voiced by Tara Strong.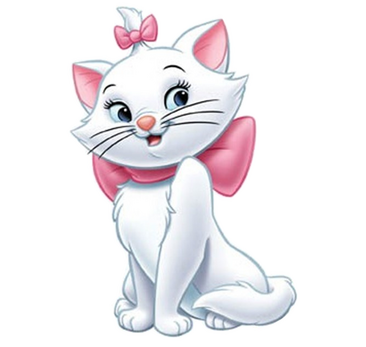 characteristics: white fur, blue eyes, pink bows, beautiful, kind, friendly, sassy, sarcastic, adventurous, playful, feminine, romantic
real age: 47 real years
species: domestic cat
comes from: The aristocats
race: traditionally-animated
subrace: positive character
nationality: American
religion: Christian
relations: Duchess (mother); Thomas (stepfather); Toulouse and Berlioz (brothers)
trivia:
She is the middle one of her siblings.
relationships:
her parents: Marie strongly admires both of her parents. She is always trying to be lady-like like her mother and enjoys going on her adventures with her stepfather.
her brothers: Most of the time she is fighting and argueing with her brothers, but she still does love them.
Ad blocker interference detected!
Wikia is a free-to-use site that makes money from advertising. We have a modified experience for viewers using ad blockers

Wikia is not accessible if you've made further modifications. Remove the custom ad blocker rule(s) and the page will load as expected.