L lawliet is a major character. He is voiced by Alessandro Juliani.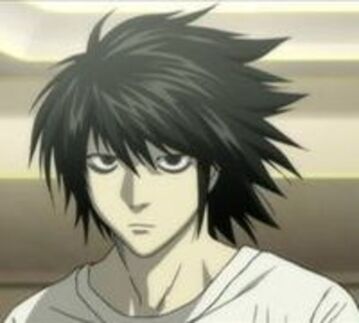 Characetristics: slender, tall, black hair, black eyes, handsome, eccentric, quiet, intelligent, sarcastic, polite, glutton, self-confident
Animated age: 25 toon years
Real age: 11 real years
Species: Human
Profession: Detective
Comes from: Death note
Nationality: Japanese
Religion: Shinto
Race: Traditionally-animated
Subrace: Positive character
influence on other toons: He is very known in the town, but his relations with other cartoons are usually professional. L is known for his very eccentric exterior.
Trivia:
His favourite foods are desserts and he usually can be seen eating something sweet.
He prefers to go barefoot.
He shares his original actor Kappei Yamaguchi with Yattaro.
Ad blocker interference detected!
Wikia is a free-to-use site that makes money from advertising. We have a modified experience for viewers using ad blockers

Wikia is not accessible if you've made further modifications. Remove the custom ad blocker rule(s) and the page will load as expected.