Jack and Jill are antagonists. Jack is voiced by Billy Bob Thornton and Jill is voiced by Amy Sedaris.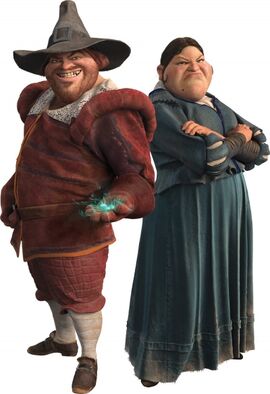 About the characters
Edit
Characteristics: Jack- tall, plump, brown hair, red outfit, ugly, evil, sadistic, grouchy; Jill- brown hair, green dress, ugly, evil, sadistic, aggressive, bloodthirsty
Real age: 5 real years
Species: Humans
Race: Computer-animated
Subrace: Antagonists
Come from: Puss in boots
Nationality: Americans
Religion: Christians
Ad blocker interference detected!
Wikia is a free-to-use site that makes money from advertising. We have a modified experience for viewers using ad blockers

Wikia is not accessible if you've made further modifications. Remove the custom ad blocker rule(s) and the page will load as expected.