General Parvo (Jim Cummings): The Road Rovers' main antagonist who is out to destroy Professor Shepherd and conquer the world. He has a permanent cough. It was later in the series that General Parvo was at one time a Cat before being transformed into a "Felin Sapien", which resemble humans a great deal more than Shepherd's Cano-sapiens. He shares a very similar appearance to wrestler Hulk Hogan. The name Parvo derives from a canine disease which often kills puppies.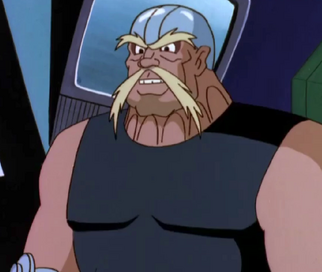 Ad blocker interference detected!
Wikia is a free-to-use site that makes money from advertising. We have a modified experience for viewers using ad blockers

Wikia is not accessible if you've made further modifications. Remove the custom ad blocker rule(s) and the page will load as expected.