Dr. Nefario is a character in the show. He is voiced by Russell Brand and has a Cockney accent.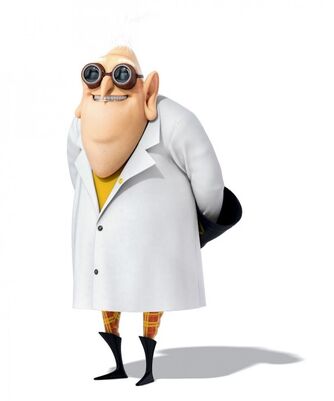 About the charcater
Edit
Characteristics: plump, elderly, white apron, black gloves and shoes, ugly, intelligent, eccentric, loyal, comedic
Real age: 6 real years
Full name: dr. Joseph Albert Nefario 
Species: Human
Profession: Scientist
Nationality: American
Religion: Christian
Fun facts: He is E.B.'s colleague.
Comes from: the Despicable me franchise
Relationships: He is usualy getting along with other cartoons and his colleagues.
Ad blocker interference detected!
Wikia is a free-to-use site that makes money from advertising. We have a modified experience for viewers using ad blockers

Wikia is not accessible if you've made further modifications. Remove the custom ad blocker rule(s) and the page will load as expected.