Dennis is a recurring character. He is voiced by Asher Blinkoff.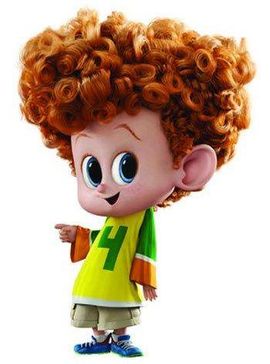 About the character
Edit
Characteristics: short, slender, ginger hair, blue eyes, grey pants, blue shoes, yellow blouse, handsome, cute, kind, friendly, dreamy, loving, upbeat, smart, modest
Animated age: 5 toon years
Real age: 1 real year
Species: Dhampyr (half human/half vampire)
Religion: Christian
Nationality: American
Family: Jonathan and Mavis (parents), Dracula (grandfather)
Nicknames: His grandfather calls him "Denisovich" and Winnie calls him "Zing".
Fun facts: He has a habbit of saying "cebause", instead of "because". Batman is his favourite superhero.
Full name: Dennis Dracula-Loughran
Comes from: Hotel Transylvania 2
Relationships: Dennis loves pretty much his family and his friends.
Ad blocker interference detected!
Wikia is a free-to-use site that makes money from advertising. We have a modified experience for viewers using ad blockers

Wikia is not accessible if you've made further modifications. Remove the custom ad blocker rule(s) and the page will load as expected.