Batty Koda is a major character. In the show he is voiced by Dan Castellaneta.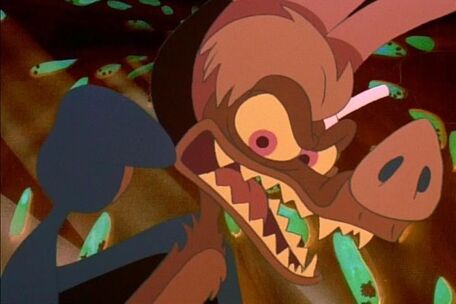 characteristics: tall, slender, red eyes, blond hair, brown fur, cute, handsome, friendly, talkative, goofy, intelligent, untrustful, charismatic, loud, crazy
real age: 25 real years
species: fruit bat
profession: child's entertainer
nationality: American
religion: Christian
race: traditionally-animated
subrace: positive character
comes from: Ferngully: The last rainforest
influience on other toons: He is local entertainer, which makes him very popular among children, In fact, he is the most popular entertainer in town and children really like him.
trivia:
Ad blocker interference detected!
Wikia is a free-to-use site that makes money from advertising. We have a modified experience for viewers using ad blockers

Wikia is not accessible if you've made further modifications. Remove the custom ad blocker rule(s) and the page will load as expected.